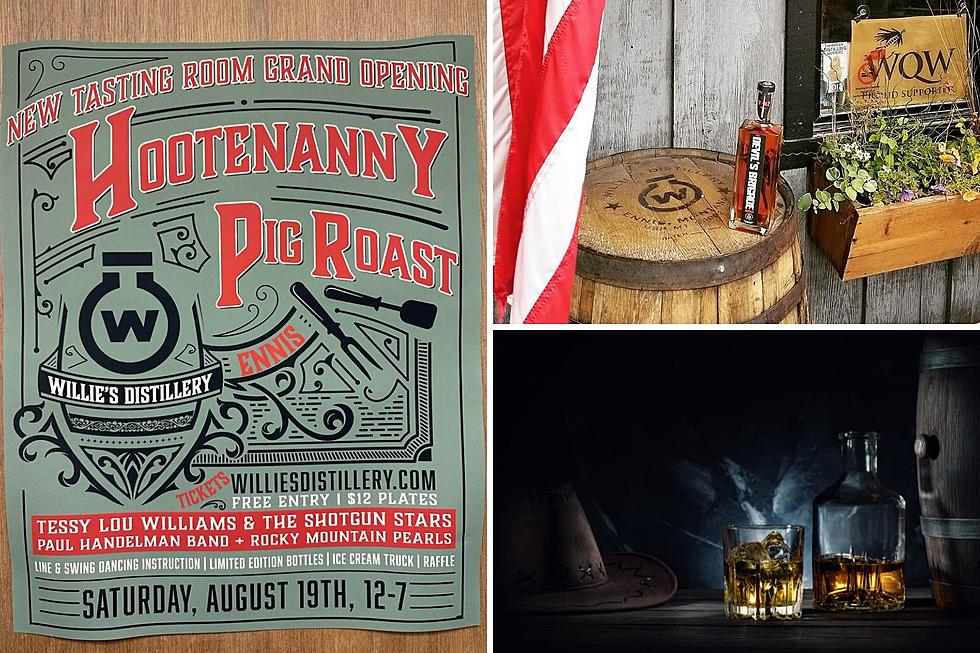 Willie's Distillery With Another Big Win, Pig Roast Soon
Credit Willie's Distillery/ Aaron Flint/ Canva
He's a green beret. He's an Army Ranger. But even if he wasn't an American badass...he makes some real good whiskey. And Willie Blazer and Willie's Distillery in Ennis, Montana picked up another big win.
Willie shared the news on the Willie's Distillery Facebook page this week:
The people have spoken! After casting over 70k votes in a number of categories in Distinctly Montana you chose Willie's Distillery as the BEST DISTILLERY in Montana! We couldn't be more proud and humbled. We are honored by your loyalty and support. This means so much to us. Here's to many more great years to come! Cheers!

 
One of my favorites from Willie's is the Devil's Brigade Whiskey, which was made in honor of the First Special Service Force that trained at Fort Harrison, Montana during WWII.
Read More: The Story Behind Devil's Brigade Whiskey and Montana's FSSF |
The other great thing about the Devil's Brigade Whiskey is that a portion of the proceeds go towards the Big Sky Chapter of the Special Forces Association.
The Bighorn Bourbon is, of course, one of the great original products put out by Willie. You gotta love the Honey Moonshine also, if you want a little sweet taste in your whiskey. And if you're looking to save some money, I'm amazed at how good the simple old Canadian Whiskey is from Willie's.
Coffee or Die magazine also had a great profile on Willie recently. For those who don't know, Coffee or Die is an official publication of The Black Rifle Coffee Company. Last month, they published Ethan's piece "WILLIE'S DISTILLERY: HOW AN ARMY VETERAN MADE IT AS A MONTANA MOONSHINER."
By the way, the big PIG ROAST is right around the corner in Ennis. Here's the details.
What Are the Signature Drinks From Every State?