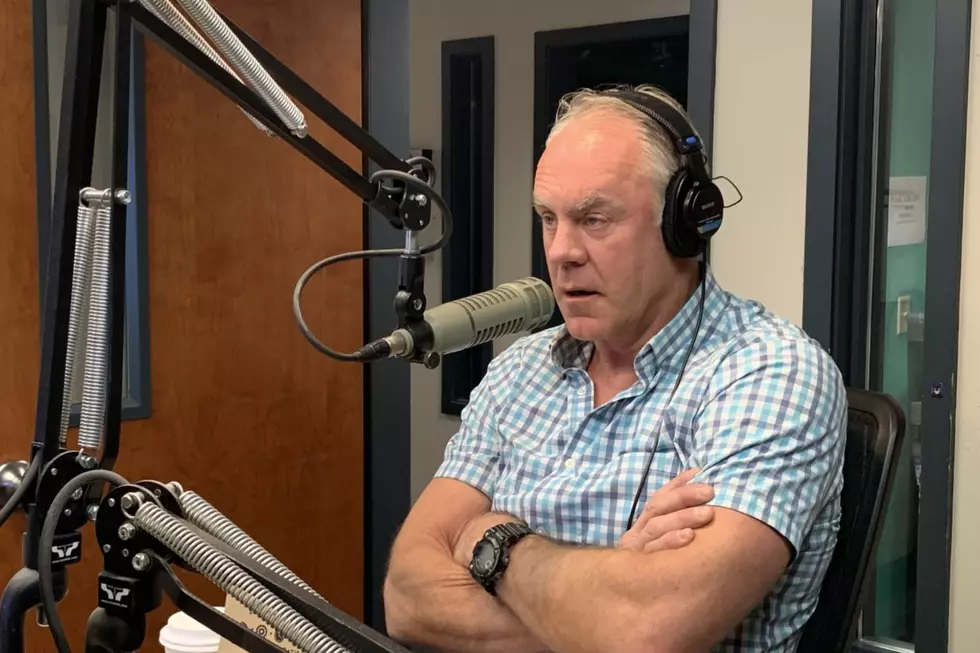 Congressman Zinke Talks Flathead Lake and Tester's Opponent
Credit: Nick Chrestenson
Missoula, MT (KGVO-AM News) - After enjoying the 4th of July at his home in Whitefish, Montana Congressman Ryan Zinke called into Talk Back on Wednesday to answer questions from listeners.
Zinke expressed deep concern about the low level of Flathead Lake.
Zinke said he was Deeply Concerned about the Low Level on Flathead Lake
"We are facing dropping water levels which means that a lot of people can't get their boats out," began Zinke. "We're going to lose dozens of public access ramps and it's a safety hazard because all of a sudden the channels where we didn't think an obstacle was there, so that maybe while boating you'll hit something. What's frustrating is to know that this is entirely fixable."
Zinke drew on his experience as the Secretary of the Interior under President Trump as he spoke about the water level in Flathead Lake.
As former Secretary (of the Interior) I can tell you that the Bureau of Reclamation, which controls the Hungry Horse Dam, has the authority to start releasing water and if they do it quickly, there's not going to be an issue but if they wait and the bureaucracy can't make a decision, the lake is going to go further and further down. The solution is Hungry Horse Dam releasing the water, and I've called everyone. It's a big, big, big issue in the Flathead."
Zinke Called the Efficacy of the Recreation.gov website into Question
Zinke tied the Flathead Lake situation to what he considers a failed online reservation system in Glacier National Park through Recreation.gov.
"We're going to take a look at a couple of things," he said. "One is that you have a reservation system in the park system, so, get this one. We, the government, this administration, spend $140 million on a reservation system to Booz Allen, a consulting firm, so they can lock out locals to go to the park. You could take that $140 million, and you could build a wonderfully new transportation system."
Zinke Promoted the Senate Candidacy of Fellow Navy SEAL Tim Sheehy
Zinke celebrated the candidacy of fellow Navy SEAL Tim Sheehy in a race to unseat three-term Montana Senator Jon Tester.
"Tester's narrative is that he's a farmer and a moderate and I think it will be to the degree shown in a different light of not being a veteran and making veterans victims is not a path forward," he said. "As far as being a moderate his voting record is clear. If he was a moderate then he would have taken at least a little position like Joe Manchin of West Virginia. Politically, Sheehy says it'd be a tough race but I think he is a super candidate, a tough guy, and a great American."
KGVO spoke to Sheehy about his candidacy recently.
LOOK: Highest-paying jobs in Missoula
Stacker
compiled the highest paying jobs in Missoula, MT using data from the U.S. Bureau of Labor Statistics.