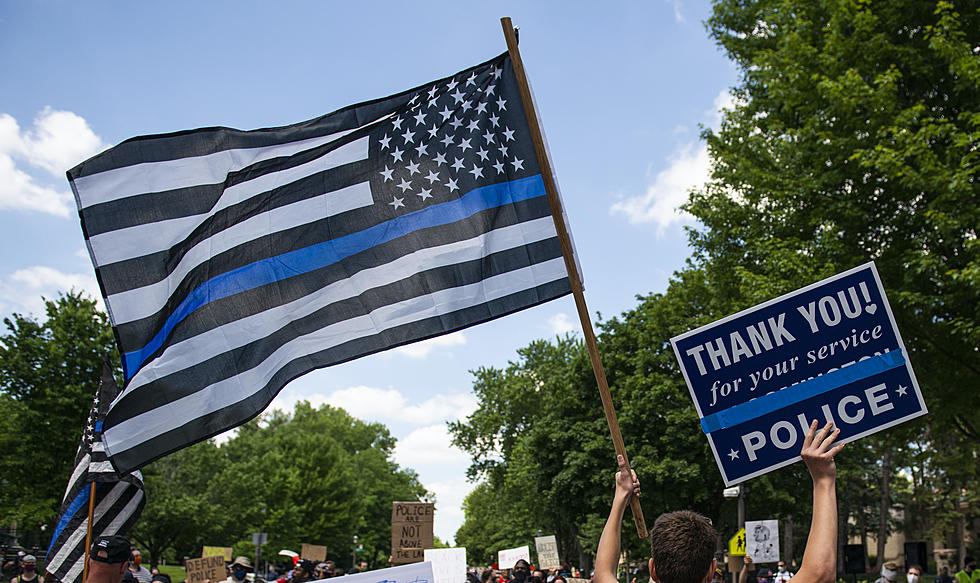 Bozeman Defend the Police Rally Friday
Getty Images
Participants are encouraged to decorate their vehicles and show their pride with Thin Blue Line and American flags, signs, and banners.  Exclusive rally stickers will be distributed before the event.
The car rally will begin at 5 p.m. in Belgrade off Jackrabbit and proceed through downtown Bozeman. If you are interested in participating in the event please register using the button below. Once registered specific instructions on gathering and a route map will be emailed to you directly.
Earlier this year, on Flag Day the Gallatin County Republicans held a Patriot Parade. Despite the bad weather, over 1,000 people participated in the parade in some 700 vehicles.  The parade started on Main Street in Bozeman, continuing to Belgrade, Manhattan, and finishing in Three Forks.  In addition, dozens also joined on horseback.
People lined the route to offer encouragement and support. See the pictures below.
Flag Day Patriot Parade Photos