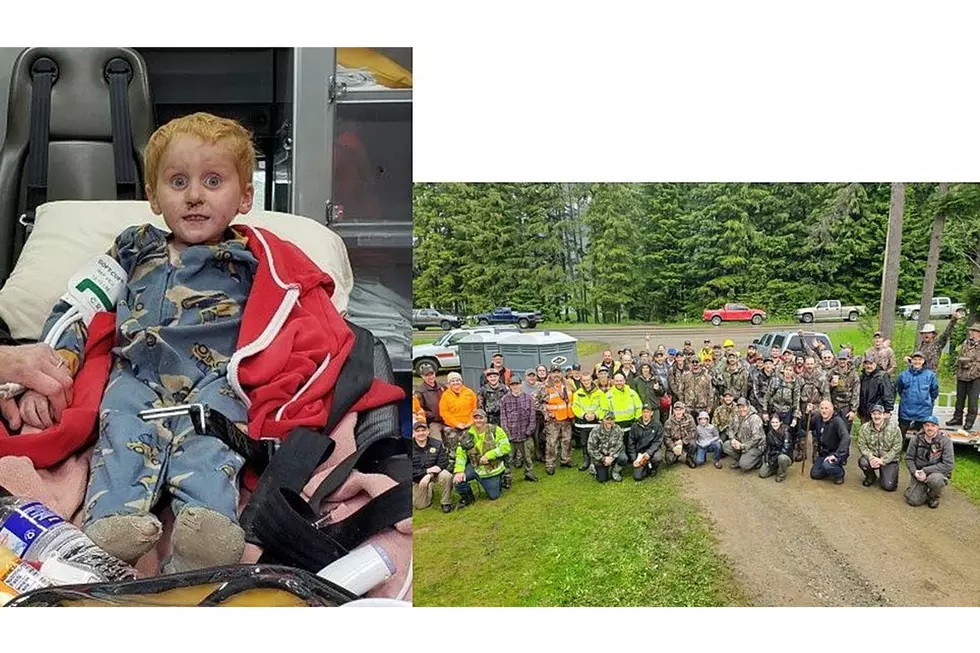 Flint's Top Montana Stories of 2022, Remember This One?
Credit Lincoln County Sheriff's Office
As I look back on the top 10 stories that I covered for the year 2022, this was certainly a remarkable story- and thankfully it had a happy ending. Remember the little boy that went missing in the woods near Troy, Montana and was found safe two days later?
We reported the incredible news on a Sunday night - a three-year-old boy who went missing Friday afternoon near Troy, Montana had been safely located the following Sunday.
I'm sure we all had the same question: How did this little boy survive a cold, rainy weekend in Montana mountains all alone?
How did Ryker, a toddler, survive the thunderstorm, the 40-degree temperatures, and any other threat possibly lurking in the woods?
Lincoln Co. Sheriff Darrin Short: Based on everything I've gathered, I believe that the child traveled approximately two to two and a half miles on Friday. And we had a powerful thunderstorm move through the area on Friday evening. I believe that because of the weather, he took shelter in a shed. And I think he stayed there the entire weekend from all indications.
Kids will say the darnd'est things. So what did Ryker say to the sheriff after being rescued?
Sheriff Short: It was actually kind of funny. When I asked him if he'd gone for a walk, and he said yes. And I said, 'Was it a long walk?' And you could hear his voice change. And he said yes. And I said, 'did you walk a long way?' Yes, I did. So it was really, you can see in his reactions that he was very tired and knew that he travelled quite some distance.
Click here for the full story I shared back in June of 2022, including audio of our full interview with the sheriff.
Top Stories in 2022 from Montana Talks With Aaron Flint