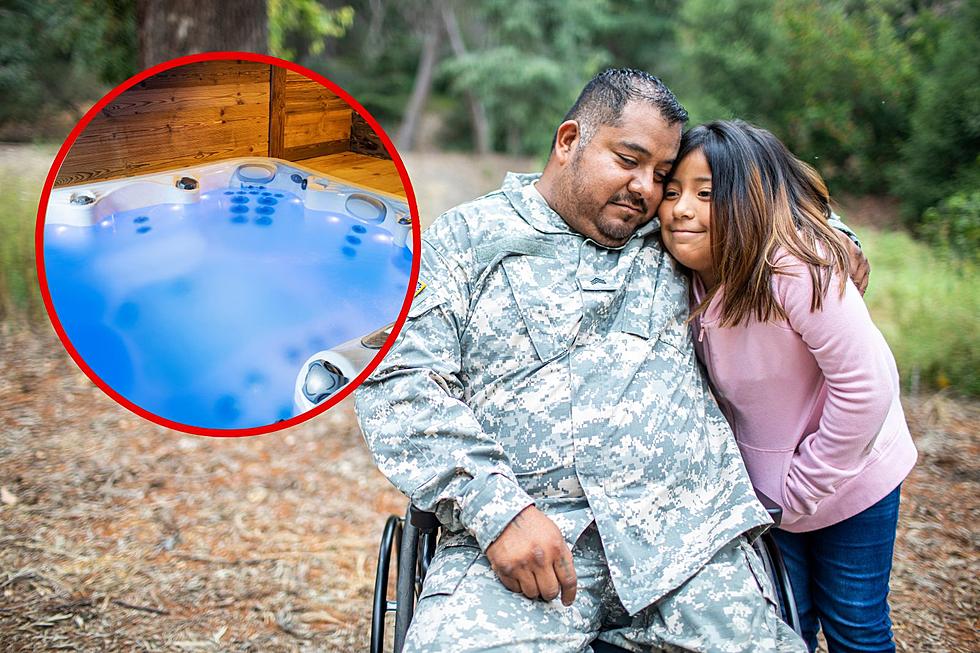 Hurry. Nominate a Billings Veteran to Win a New Hot Tub TODAY
Canva
It's always so encouraging to see how well Montana supports our veterans. The Montana Veterans Meat Locker, Adaptive Performance Center, and Warrior Wishes Montana are just a few of the awesome organizations that instantly pop into my mind when I think of resources for vets in Billings and across the state. Now, there is another great opportunity in Yellowstone County for veterans, and this time someone is going to win a brand-new hot tub spa. But you need to hurry because the deadline to enter is midnight on Saturday, 4/15.
Over 80,000 veterans in Montana.
Montana is 2nd in the nation for the number of veterans (per capita) with over 10.3% of our 18+ population having served in the military. At last count, that's 86,270 residents. Big Sky Spas, in partnership with Sundance Spas, is going to award one Yellowstone County veteran a new hot tub. You can nominate yourself, or someone else HERE.
A nationwide program, first offered in Billings this year.
Kristene Bogle of Big Sky Spas stopped by my show this morning to explain a little bit more about the Hot Tubs for Heroes program, which is part of the Wish for Heroes family. Bogle said Sundance Spa dealers who sell 100 or more spas in a year are eligible to give away a free hot tub to a local veteran.
This is the first year Big Sky Spas became eligible to participate, and for Kristene it really means a lot. Her grandfather was wounded in Pearl Harbor, and her other grandfather also served in World War II. Take a listen to the interview below. Be sure to submit your nomination before midnight on 4/15/23. Nominees must be homeowners.
The Billings Wet Nose Wednesday ALL STARS Who Found Furever Homes
We are very proud to announce with Yellowstone Valley Animal Shelter the successful adoption rate from Wet Nose Wednesday featured shelter pets is at 100%!!!!!