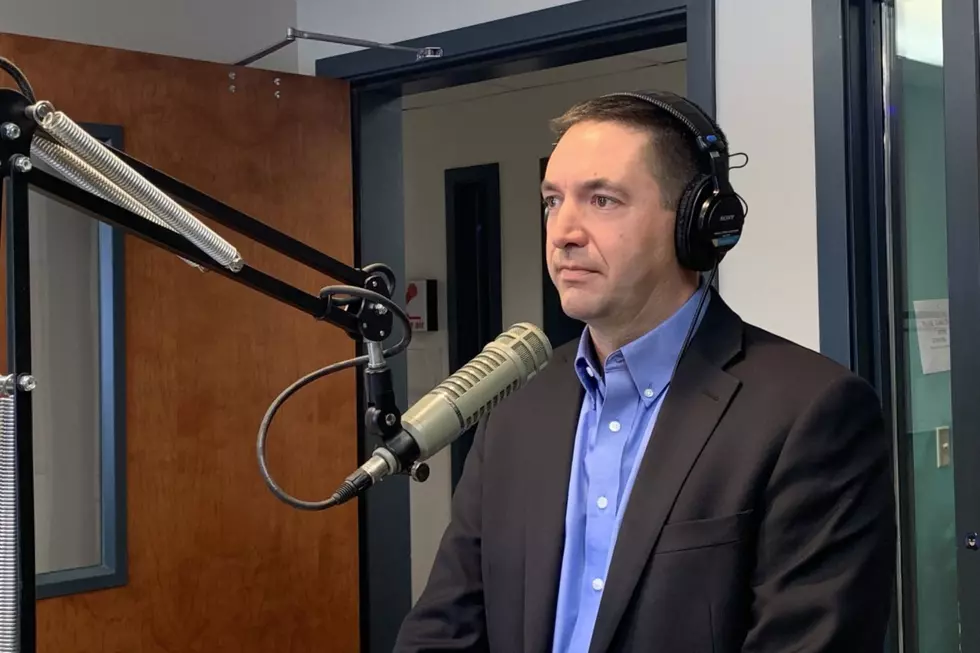 Montana Attorney General Austin Knudsen Running for Reelection
Credit: Nick Chrestenson
Missoula, MT (KGVO-AM News) - After four years as Montana's top law enforcement official, Attorney General Austin Knudsen has filed to run for reelection.
KGVO News spoke to Knudsen recently about his plans for the next four years.
Attorney General Austin Knudsen Running for Reelection
"I've announced this week that we are seeking re-election," began Knudsen. "I'm going to run for re-election as Montana's Attorney General. It was an easy question. We've been really, really aggressive in our agenda at the Attorney General's Office. We put Montana back on the map as a leader in some of the national issues. But I think more importantly, is public safety."
Knudsen praised the efforts he and his office have put forward to reduce crime, especially drug crimes, in the state of Montana.
Knudsen Pointed with Pride at his Efforts to Curb and Punish Drug Crimes
"Law and order, crime and drugs," he said. "That has to be priority number one, and it has been my top priority since I've taken office. We've beefed up law enforcement. We've beefed up the Division of Criminal Investigation, and the number of narcotics officers, and drug-detecting canines out on the streets, and I want to keep going with this. This is the single biggest threat facing our state. I've got the expertise, I've got the people and we want to keep fighting this fight."
As a former state legislator, Knudsen said he wants to continue working closely with state lawmakers after helping to pass legislation beefing up enforcement of drug crimes.
As a Former Legislator Knudsen wants to Increase Drug Crime Sentences
"I want to keep working with the legislature," he said. "I've got those relationships. I know those people. I know a lot of them. I served with a lot of them, and we were able to pass some really, really good new criminal legislation last session. I increased penalties for fentanyl dealers. That wasn't on the books before, but it is now. If you're doing fentanyl, when you caused a death, we could not charge you with homicide. We couldn't do that before, but that was a law that my office wrote as a result of our aggressive stance on drug crimes."
According to the U.S. Drug Enforcement Administration, fentanyl is the leading cause of death in Americans under 50, exceeding heart disease, cancer, homicide, and other accidents.
Governor Gianforte's press office reports that U.S. Customs and Border Protection has seized over 14,000 pounds of fentanyl coming across the southwest border, enough to kill over 3.1 billion people. In Montana, since 2019, the state has experienced an 11,000 percent increase in fentanyl, with three times the amount of fentanyl seized in 2022 compared to 2021.
LOOK: 50 cozy towns to visit this winter
Stacker
created a list of 50 cozy American towns to visit each winter. Towns were selected based on visitor opinions, ratings from nationwide publications, and tourist attractions.
Gallery Credit: Laura Ratliff