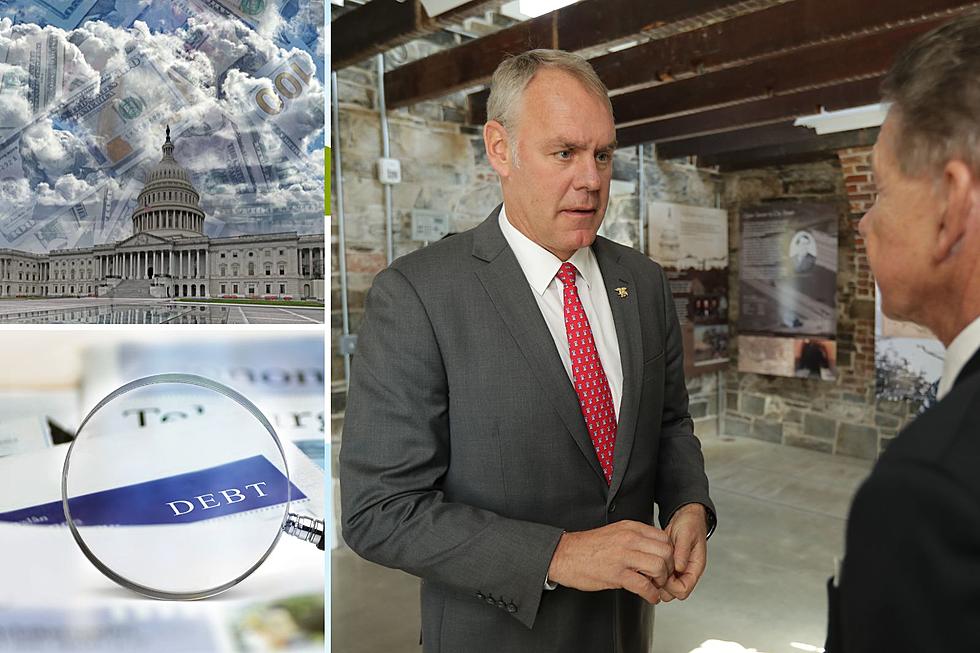 Just In: Montana's Zinke Voting No on Debt Ceiling Deal
Credit Canva/ Getty Images
Montana Congressman Ryan Zinke (R-MT01) is going to be a NO vote on the debt ceiling deal that was announced this past weekend by President Biden and Speaker of the House Kevin McCarthy (R-CA).
I spoke with Zinke, the Representative for Montana's Western District and former Trump Interior Secretary, ahead of an anticipated Wednesday night vote on Capitol Hill in Washington.
Here's part of what Zinke had to say during our Wednesday interview. (Full audio will air during our Montana Talks statewide radio show on Thursday morning)
Rep. Zinke: This is one of the most consequential votes I think that I've taken as a congressman both in terms of before and this one, because it's really about our financial house and how to restore it. And I can tell you, Aaron, everything in this bill is not bad. There are some modest work requirement reforms that are good, there's some permit reforms that are good for Montana and our country. So the whole bill is not necessarily bad, but when we're faced with a $4 trillion debt- we're going to add another $4 trillion onto our already $31-plus trillion. I just don't think the bill is enough to get us where we want to be.
While Zinke says this debt ceiling deal "falls short of what needs to be done," he did offer praise to Speaker McCarthy for doing what previous Republican leaders have not been able to do in recent decades.
Rep. Zinke: I'm a no on the bill. But, you know, up front I commend Speaker McCarthy. I think the bill overall had some good things to it. So , I don't think it is a disaster bill, but I don't think it gets us as a country where we need to be.
Full audio coming on Thursday's Montana Talks statewide from 9-10 a.m.
Zinke also sent out the following message via Twitter:
LOOK: The 25 least expensive states to live in