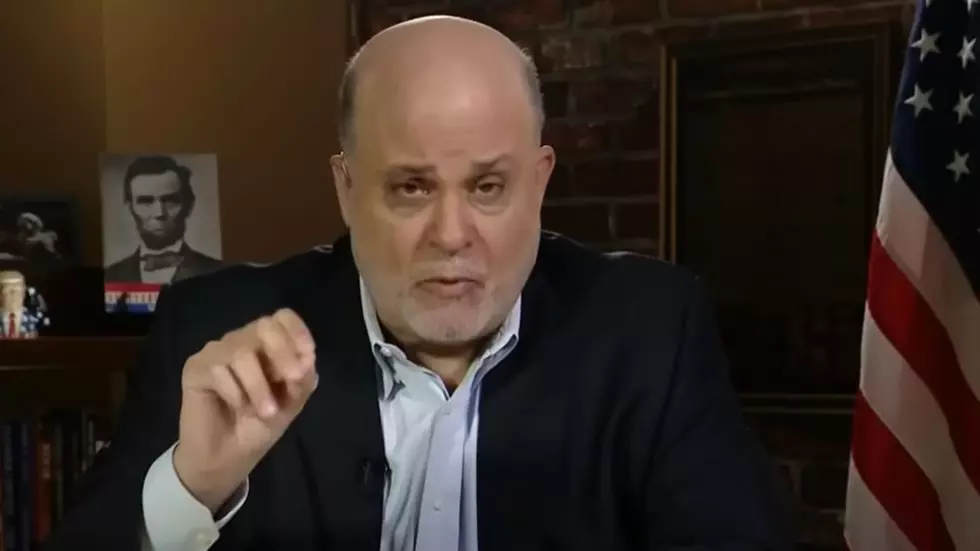 Mark Levin Tears Into Montana Congressman and The "5 Saboteurs"
Credit Fox News YouTube screenshot.
I started getting a few messages from our radio listeners across the state late Tuesday afternoon. Are you listening to Mark Levin right now? Mark Levin is tearing into Montana Congressman Matt Rosendale (R-MT).
Rosendale represents Montana in the current session of Congress. Come January, he will represent the Eastern Montana Congressional District now that the state will have two seats in Congress.
What was the topic? This morning's Politico Playbook has the answer.
Politico Playbook: Influential conservative talk show host MARK LEVIN gave the embattled House GOP leader a boost in his quest to become speaker on his syndicated radio show Tuesday, roundly mocking members of the Freedom Caucus who have gone on record opposing McCarthy's campaign for the gavel. Dubbing them the "five boneheads" and "five saboteurs," he accused the group of "playing right into the hands of the Democrats" and standing in the way of a peaceful transition to GOP control that would allow for quick subpoenas of the Biden family and the Justice Department, as well as other Republican priorities. "How can they be so stupid?"
Mark Levin is heard on several of the same radio stations across Montana that our statewide Montana Talks radio show is heard on as well- including KMMS Bozeman, KPRK Livingston, KBUL Billings, and KJJR Kalispell.
I spoke with Montana Congressman Matt Rosendale recently about his objections to Rep. Kevin McCarthy (R-CA) serving as Speaker of the House of Representatives. Here's the full chat from November 21st.
Politico also shared a link to the audio via TVeyes.com. Here's what Levin had to say specifically about Rosendale:
Mark Levin: And Matt Rosendale of Montana, who I met, who was on the show when he was running the first time around. Seemed like a solid conservative, now he is part of the gang of 5 saboteurs. They know they have no plan B. They know they have no plan at all. The other conservatives in the Freedom Caucus and elsewhere they have finally figured this out. But what's with these 5 knuckleheads? They're playing right into the hands of the Democrats, right into the hands of the establishment Republicans, right into the hands of the media. Meanwhile there's McConnell off on the side working out a deal with Schumer. Everybody's in the dark and the Republicans in the House had no voice. 
Stay tuned, I've already reached out to Congressman Rosendale's office for reaction.
Related content: Mark Levin on why the red wave never materialized in the 2022 elections.
LOOK: President Trump Through the Lens
Quite possibly one of the most famous icons in conservative American history, Donald Trump is a caricature we've been watching change the world of politics through business-minded outlooks and prioritizing protecting the American worker.