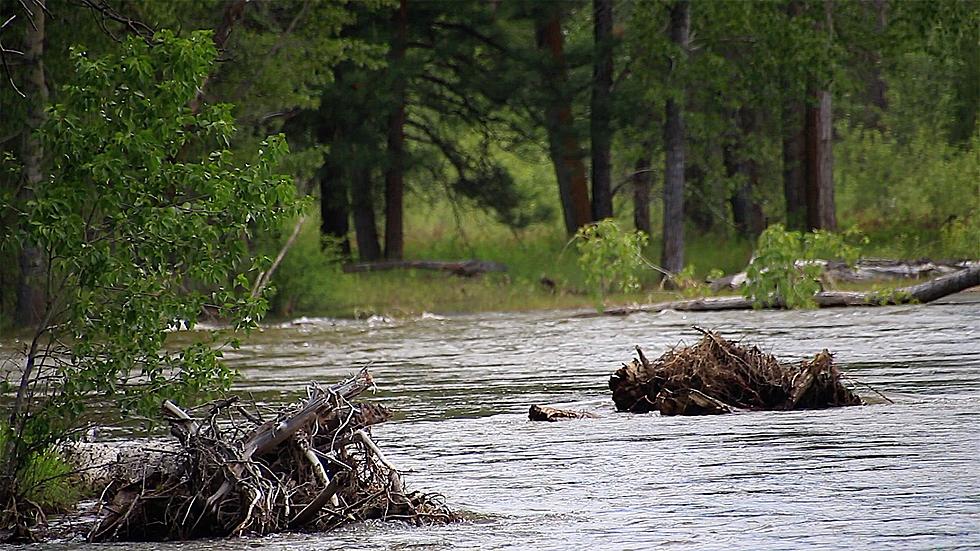 UPDATE: Ravalli County Authorities Recover Body of Missing Kayaker
The middle Bitterroot is full of debris and snags- Dennis Bragg photo
(Update: Wednesday, July 12, 13:40 am)
The Ravalli County Coroner has released the name of the woman who drowned when her kayak became entangled in a logjam on the Bitterroot River over the weekend.
Sheriff/Coroner Steve Holton says the victim was 26-year-old Elise Tomberlin of Denver, Colorado.
Holton says Tomberlin's body was found in the same very large log jam where she was last seen when her kayak capsized near the Poker Joe Fish Access late Saturday afternoon. Ravalli County Search and Rescue, Montana FWP, and equipment operators from Patzer Farms helped in the recovery.
Swiftwater divers had determined the logjam had to be pulled apart in her order to reach her.
Holton said everyone in the Sheriff's Office had been "praying for the family since Saturday, and our hearts go out to the Tomberlin Family."
(First report: Monday, July 10th, 11:25 am
Searchers continue to look for a young woman who has been missing since her kayak overturned on the Bitterroot River.
Ravalli County Sheriff Steve Holton says Search and Rescue Teams were called out when the accident happened around 5 pm Saturday afternoon in the north end of the valley.
Holton says the woman, who was from outside the area, had been kayaking near the Poker Joe Fishing Access south of Florence when she overturned in a logjam. She was the only one in the craft and didn't re-appear after the kayak overturned. Both the kayak and the lifejacket she was wearing were recovered later.
Ravalli SAR, sheriff's deputies, the Florence Volunteer Fire Department, and wardens with Montana Fish, Wildlife, and Parks searched until nearly 11 pm Saturday night, along with help from a LifeFlight helicopter in the air.
Sunday, Holton had asked people recreating on the river to watch for the victim, who was wearing a red, one-piece swimming suit when she vanished. People were being asked to keep from flying private drones to keep the area clear for air operations.
Anyone with information is asked to call the Ravalli County Sheriff's Office at 406-363-3033.
The sheriff is reminding everyone that the Bitterroot River is still dangerous right now, with numerous log jams and obstructions blocking the river channel. He says anyone floating the river should make sure everyone in their party is wearing personal floatation devices, and that children and those not familiar with the river should be floating with someone that has experience and knows the river and its dangers.
LOOK: This is where homes are selling the fastest right now
Stacker
compiled a list of the metros where houses are selling the fastest, according to data from Redfin.