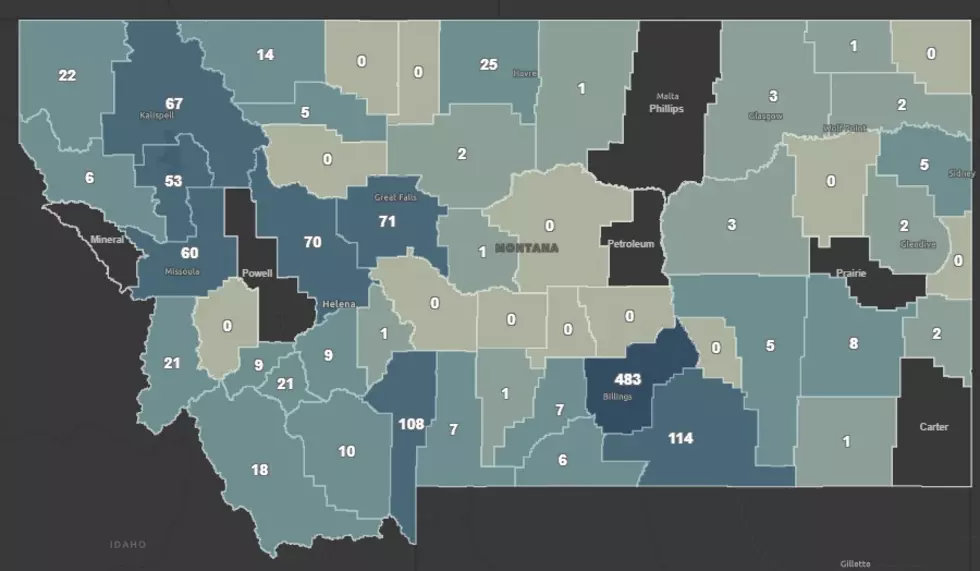 Montana Road Deaths Double COVID-19 Deaths
Credit: State of Montana
Gallatin County saw 35 new confirmed cases of COVID-19 over the weekend, according to the health department. Currently there are 3 people hospitalized for the virus and we've had one death from COVID-19 back on April 27th.
In the past seven days of testing, the county has seen nearly 1000 coronavirus tests conducted with 175 new cases of COVID-19. Positive rates have definitely gone up locally. Recent positive test rates are coming in at 19.3%. However, our hospitalizations have remained steady.
Overall, the state of Montana has seen a 2.1% positive rate for COVID-19 tests since the pandemic began back in February. Currently, the state has 61 people hospitalized for coronavirus and we've experienced 47 deaths. For some context, 105 people have died on Montana roads in 2020, according to the Montana Highway Patrol.
The death rate in Montana for those testing positive for COVID-19 is 1.39%.
KEEP READING: See 25 natural ways to boost your immune system