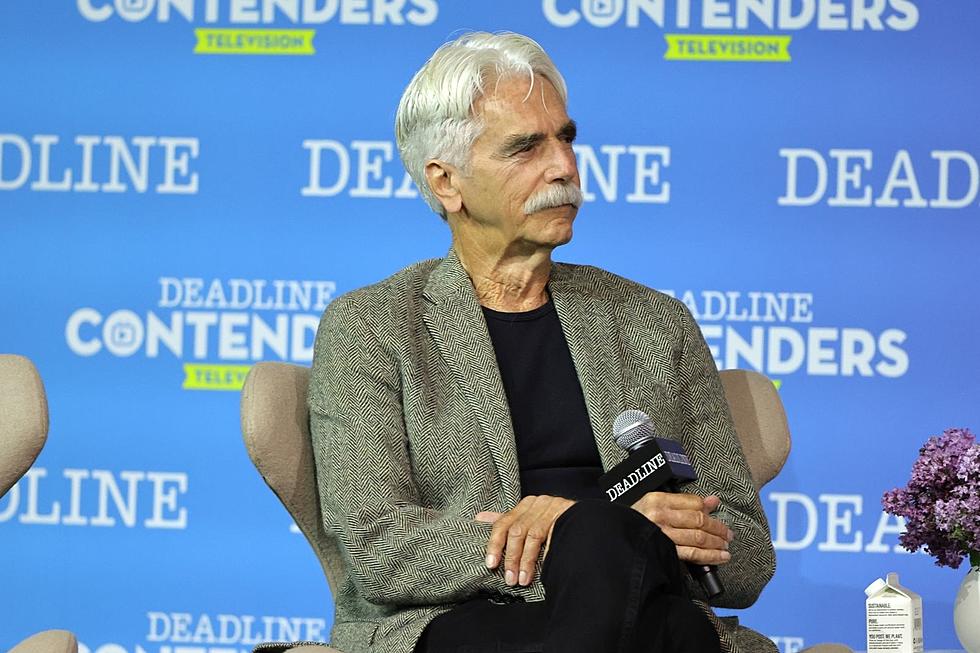 Remember Sam Elliott Slammed that 'Montana' Movie? He's Sorry Now
Photo: Getty Images / Kevin Winter / Staff
Back in early March, actor Sam Elliott appeared on a podcast and made some pretty negative comments about the movie Power of the Dog, a film that is set in Montana. At that time it appeared that his profanity-filled outburst might become the biggest story to come out of the Oscars this year. But then Will Smith pretty much told everyone to hold his beer and then proceeded to make sure that the 2022 Oscars will forever be remembered by "the slap."
Sam Elliott didn't mince words when he was asked about a certain movie
If you didn't see the original story, Sam Elliott called Power of the Dog a "piece of s--t" and let his thoughts be known about what he referred to as "allusions of homosexuality" in the film. With the movie set in Montana, Elliott also took aim at director Jane Campion for the way she filmed it in New Zealand (where she was born.) He asked, "what the f--- does this woman from down there, New Zealand, know about the American West?" It should be noted that Campion would then go on to win the Oscar for Best Director shortly after Elliott made his comments.
Now, he's issued an apology for his previous comments
Did Sam Elliott have enough time to think about what he said? Did he see and hear all of the reactions to his comments? Did his public relations team suggest he address the situation to try and save face? Whatever the reason may be, an IndieWire article has the story of Sam Elliott apologizing for his comments while appearing at a function to promote his work in the Yellowstone prequel 1883.
I wasn't very articulate about it. I didn't articulate it very well. And I said some things that hurt people and I feel terrible about that.
In addressing the situation, Elliott apologized to Jane campion, Benedict Cumberbatch, the rest of the cast of Power of the Dog, and "the gay community" which he said, "has been incredible to me my entire career."
Is this apology forced or genuine?
Heartfelt? Damage control? Somewhere in the middle? What are your thoughts on Sam Elliott's apology?
10 Helpful Montana Weather Terms You Need to Know
Weather in Montana can be unpredictable. Here are 10 weather terms that you need to know.
Popular Downtown Missoula Bars For Sale
See photos of the iconic Missoula bars The Badlander, Locals Only, The Golden Rose, and Three in the Side. The businesses were
listed for sale
with an asking price of $3,200,000.
Far Out! See the Sculptures from CANdemonium at Southgate Mall 2022