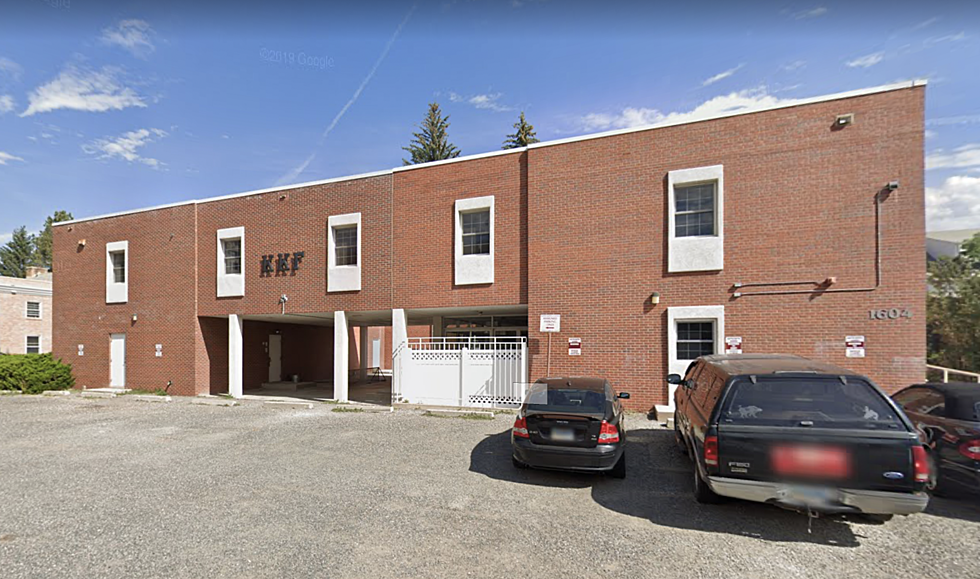 Seven UW Sorority Sisters Sue Leadership for Admitting Man in Chapter, House
Google Maps
Seven sisters of the Kappa Kappa Gamma sorority at the University of Wyoming have sued their national leadership and the non-profit sorority housing organization for violating bylaws that prohibit male members, according to a civil lawsuit filed in Wyoming federal court this week.
The anonymous plaintiffs, who go by Janes I - VII, also have sued Terry Smith, who they say identifies as a transgender woman despite his prurient interest in the female members who live in the Kappa Kappa Gamma house on campus, according to the complaint filed by their attorneys  Cassie Craven and John Knepper of Cheyenne.
Four other non-parties to the suit are witnesses who participated during fall sorority recruitment, according to the complaint.
The admission of a man, who claims to be transgender, also has resulted in a declining membership and finances that threaten to shut down the fraternity, according to the lawsuit.
The defendants are:
Kappa Kappa Gamma Fraternity, an Ohio non-profit corporation as a nominal defendant and as a direct defendant.
Mary Pat Rooney, President of the Fraternity Council of Kappa Kappa Gamma Fraternity, in her official capacity.
Kappa Kappa Gamma Building Co., a Wyoming non-profit corporation.
Terry Smith -- a pseudonym. They're either a Wyoming, Utah or Washington State resident depending on where they, their parents or their driver's license says they are.
Federal court records do not indicate that the defendants have attorneys yet.
"Kappa Kappa Gamma was founded in 1870 as a single-sex organization for women, and it has consistently identified as such," according to the complaint.
The sorority's bylaws require that every member must be a woman. Title IX of the Educational Amendments of 1972 grant an exception for Greek organizations that base their membership on the ability for them to discriminate on the basis of sex.
However, the national leadership, specifically Mary Pat Rooney and the members of the Fraternity Council violated their responsibilities when then issued a "Guide for Supporting Our LGBTQIA+ Members" in 2018, according to the complaint.
The Guide states, without citing the sorority's governing documents that Kappa Kappa Gamma is a "single gender organization that admits both "women" and "individuals who identify as women," that is, men.
"Now, Mr. Smith -- a man who claims to be a woman because he thinks he knows how women should behave -- has been brought into Plaintiffs' sorority house," according to the complaint. "The Fraternity Council has betrayed the central purpose and mission of Kappa Kappa Gamma, by conflating the experience of being a woman with the experience of men engaging in behavior generally associated with women."
"The claim that 'trans women are women' is a political slogan," according to the complaint. "Kappa's view, less than five years ago, was that women and girls benefit from a single-sex environment. A single sex environment excludes every man without regard to how the man claims to identify himself."
Jane Does 1-VII claim the national organization pressured the UW chapter leaders into manipulating the sorority's election process that allowed Smith to join.
Some of them also claim the local leadership pressured them to vote to admit Smith, manipulated the election rules and ignored their concerns -- or else face retaliation.
"Mr. Smith was admitted by a margin of either one or two votes," according to the complaint. "Had the chapter conducted a lawful voting process, according to the Sorority's required procedures, Mr. Smith would not have been offered membership in Kappa Kappa Gamma."
Smith also had a grade point average of 1.7, where whereas sorority applicants must have at least a 2.7 GPA.
After Smith was offered membership, the issue arose whether they would be able to live in the sorority house.
The UW chapter of Kappa Kappa Gamma is only one of three sororities that has a residential house, and the Jane Does say they chose to join it because they wanted to live in a single-sex community.
The sorority house does not have the facilities to support co-educational living, and its second floor is off limits to men.
Smith does not live in the house, but as a member identifying as a woman, they have the privilege to be on the second floor, according to the complaint.
Smith will hang out on the couch on the second floor.
"He does not study. He does not speak to the women who live there. Mr. Smith is not meeting another member of the sorority who lives in the house. Instead, Mr. Smith stares at women walking to the bathroom. One sorority member walked down the hall to take a shower, wearing only a towel. She felt an unsettling presence, turned and saw Mr. Smith watching her silently."
Smith attended a slumber party during which he took pictures of women in awkward situations, asked intimate questions about women's bodies, and talked about his virginity.
"Mr. Smith's behavior is made more threatening because Mr. Smith is sexually interested in women. Mr. Smith has a profile on Tinder -- an online dating application -- through which he seeks to meet women," according to the complaint.
"Mr. Smith has, while watching members enter the sorority house, had an erection visible through his leggings. Other times, he has had a pillow on his lap."
The lawsuit says Smith could have listed his identity as a woman when they applied for a Washington State driver's license, but did not.
Smith also has not undergone hormonal treatment or surgery to create a more feminine appears.
After raising concerns with the national organization, its attorney wrote that Kappa has never required a birth certificate, a chromosomal test or other proof of birth sex to be an initiate in the sorority.
And when people have challenged Smith on political issues, they respond that the other person is discriminating against him as a transgendered person, according to the complaint.
Jane Does I-VII are seeking damages from the national organization as a non-profit corporation, because they are in effect acting shareholders of a for-profit corporation.
"By not only allowing, but also by endorsing and actively working to secure the membership of Mr. Smith, the directors of the Sorority have violated their duties of loyalty, care, and obedience/compliance to the nonprofit corporation they lead," according to the complaint.
The plaintiffs also claim the Kappa Kappa Gamma Building Co., has violated its contract with sorority members because the company's rules do not permit men to live in the sorority house or enter the living areas of the sorority without approval.
The defendants also have breached the housing contract with the plaintiffs by not letting them have the benefit of that contract.
Jane Does I-VII want the court to declare that the national sorority organization abide by its bylaws, standing rules and policies that say Smith is not eligible for members, that the defendants have violated the housing contract and are entitled to monetary damages, injunctive relief invalidating Smith's membership and prohibiting men from joining the sorority, monetary damages, court costs and attorneys' fees.
"Plaintiffs are now required, as a condition of membership, to reside in the same house as a 6'2", 260 pound man who stares at them, asks about their intimate past, makes notes about their statements and takes photographs of them without their consent, and intimidates them by threatening to publicly label them bigots if they raise concerns."
Have a Dream- Casper Youth on What Martin Luther King Jr.'s Speech and Message Means to Them
Annual MLK Day March Beginning at ART 321