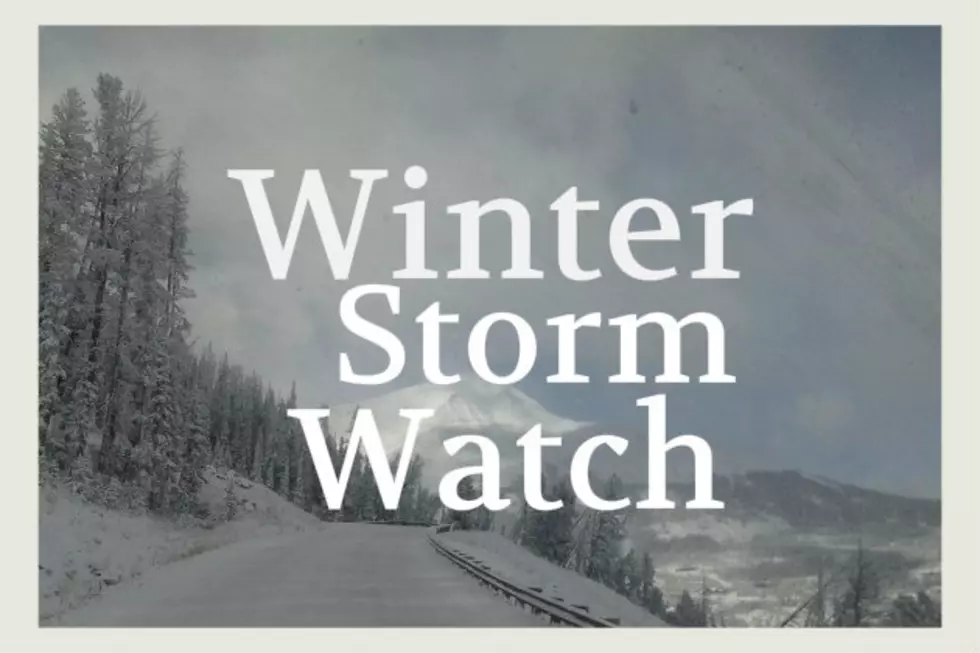 SNOW: 14″ Possible for Mountains Near Helena to Glacier National Park
Winter Storm Watch - KMMS
Montana is being full-on Montana this week with up to 14 inches of snow possible by Friday afternoon in the higher elevations from Helena up to Glacier National Park. Lower valleys could see up to 5 inches of snow.
This week started out with shorts and tank tops but will close with colder temps and lots of mountain snow for a good chunk of north central Montana. There is a Winter Storm Watch in effect for a few Montana counties through Friday afternoon.
WHAT: A Winter Storm Watch is in effect for several Montana counties
SNOW: Heavy snow possible. Total snow accumulations of 6 to 14 inches possible, except lower accumulations of 2 to 5 inches possible at lower elevations.
WHEN: This Winter Storm Watch is in effect from Wednesday evening through Friday afternoon.
WHERE: Northern Rocky Mountain Front, Southern Rocky Mountain Front and Central and Southern Lewis and Clark Counties.
The Winter Storm Watch does not include the Helena Valley. 
Travel is expected to be impacted and become difficult and/or dangerous at times, especially over mountain passes. (The Watch area has several mountain passes within it's map lines)
This snow is going to be heavy and wet. That creates additional dangers for trees and power lines. Trees are already starting to leaf out and heavy, wet snow can snap branches much more easily.
Visibility is expected to be quite poor at times, especially in the overnight and early morning hours.
Use extreme caution if you must travel through these areas, especially the mountain passes.
No matter what the time of year, always keep a stocked emergency kit in your vehicle. Check the basics such as your tires, wipers and fluids. Be safe out there!
LOOK: 100 years of American military history