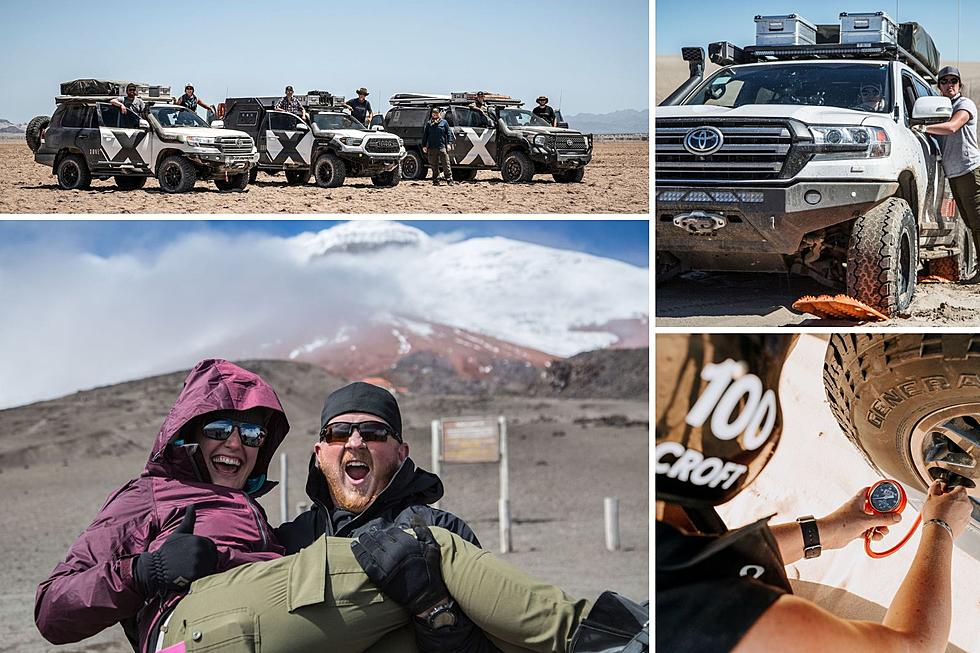 This Montana Couple Has THE Dream Job
Credit Canva/ Expedition Overland
Her name is Croft. She wears cargo pants and travels the world in a soup-ed up SUV on overland expeditions. This isn't Lara Croft, but it definitely sounds like some Tomb Raider action. I swear this Montana couple has THE dream job.
I caught up with Rachelle and Clay Croft. They own Expedition Overland. She grew up in Clinton, Montana. He grew up in Billings. They met at the Clydehurst Christian Ranch in the Absaroka-Beartooth Mountains when they were younger. Now, they have a hangar in Belgrade filled with these soup-ed up SUV's that they use to travel the world on overland expeditions.
Clay Croft: We turned filming into chasing one of our passions, which is overlanding, which is exploring the world by vehicle. And we thought, man, we could make a TV show out of this. And13 years ago, we set off on that and we're still doing it today still trying to go around the world. We build expedition trucks that we live out of. And we take our teams and our production equipment on the road, and we go make a really cool TV series out of it. So yeah, we're launching a series right now called the Nordic series. We're about halfway through on our network and on YouTube.
They've done expeditions overland in South America, Central America, Alaska, and in the Scandinavian countries. They now have several of their expeditionary vehicles inside of a hangar in Belgrade. Clay says the vehicles are designed to go out on expeditions in 10-day stints.
Clay Croft:  If you can live for 10 days out of these vehicles, you can go pretty much as far as you can. As long as you can get fuel or water you can keep moving. And in the past we have traveled all the way from Alaska clear down to Ushuaia- at the very bottom of Argentina. It's called the Pan American highway. And we've we've done that over several expeditions and those trips usually lasts around 60 days on the big ones. We just did 60 days in Scandinavia in the Nordic countries. So you can, as long as you can repeat those 10 day cycles, you can go pretty much indefinitely until you get to decide you want to go home.
Listen to the full audio of our conversation with Clay and Rachelle in the 2nd half of the podcast below:
Here's an example of their family friendly work/ TV show:
LOOK: Stunning, historic hotels from every state and the stories behind them
Stacker
curated this list of stunning, historic hotels from every state. To be considered for inclusion, the structure must be more than 50 years old. Many of the selected hotels are listed on the National Trust for Historic Preservation, and several are purported to be haunted.