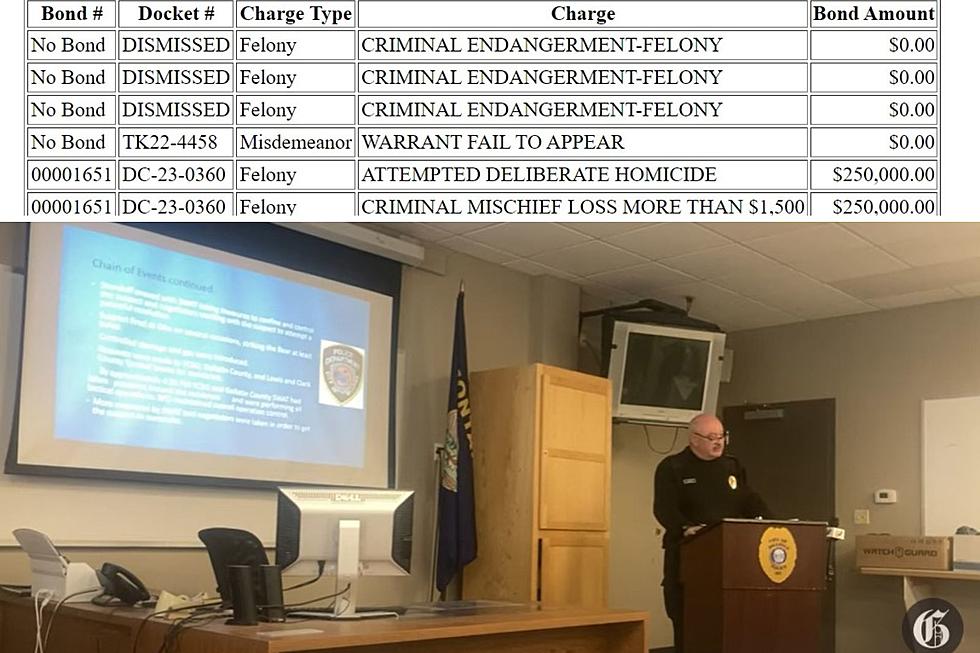 Bail Reduced, Charges Dropped After She Shot a Billings Cop?
Credit Canva/YCDF Website/ Billings Gazette YouTube video screenshot
She shot a cop, and attempted to kill several others- but a liberal judge in Yellowstone County, Montana dismissed several of the charges against her, and lowered the bond sought by prosecutors? What in the world?
What judge would...oh- wait...of course. It's liberal Judge Michael Moses. That's right, the same judge who threw out election integrity laws and is forcing transgender birth certificates on Montana- same judge.
KTVQ-TV reported that Judge Moses reduced the bond amount that prosecutors wanted set at $1 million for a woman who clearly is a threat to the community.
KTVQ: In asking for the higher bond, the prosecutor described Whitecrane as an "extreme threat to the community" and noted the officer who was shot, previously identified as Mike Yarina, remained hospitalized "in critical care."
As you can see in the info from the Yellowstone County Detention Facility below three felony criminal endangerment charges were also dismissed against her.
I've heard from at least a couple of different sources in law enforcement that several police officers are fired up about the judge's decision. She was a clear threat to her neighbors, she shot a cop in the abdomen, and attempted to shoot several others. Now their buddy is sitting in a hospital room with a hole in his stomach. What is he going through? What is his family going through? What are his buddies on the force going through? Where's the compassion for them?
Why is Judge Moses waiting till July to step down?
Video from the BPD press conference describing the standoff scene earlier this week:
25 True Crime Locations: What Do They Look Like Today?
Below, find out where 25 of the most infamous crimes in history took place — and what the locations are used for today. (If they've been left standing.)