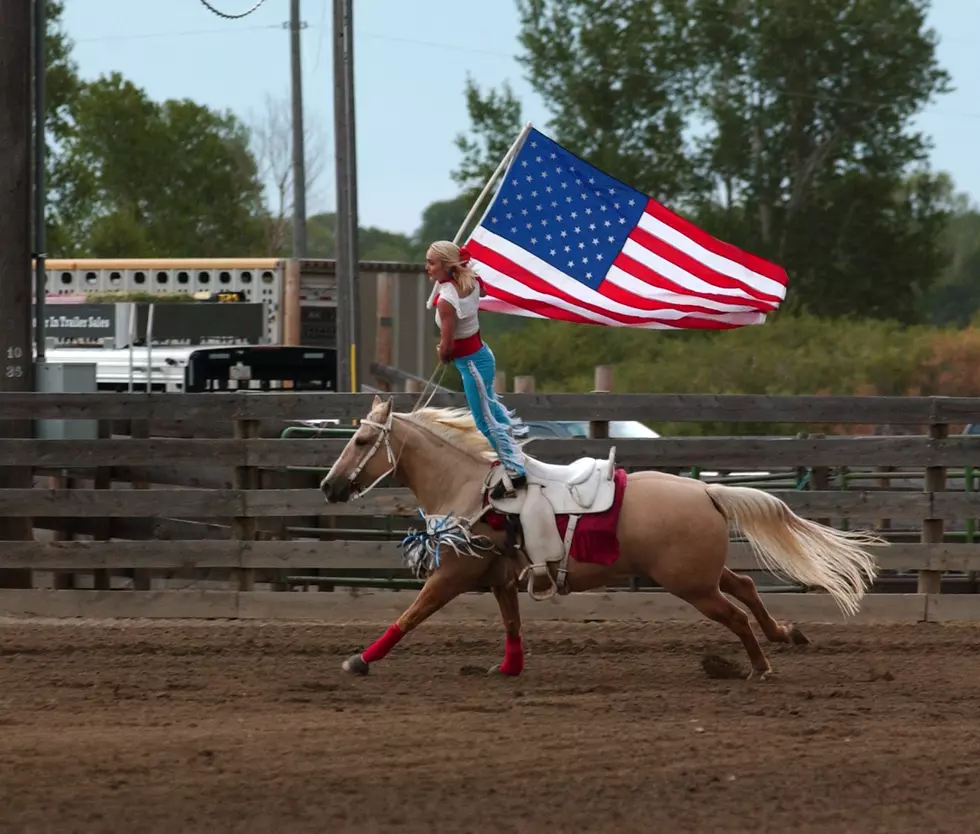 Big Timber Weekly Rodeo to Honor Veterans
Photo courtesy of Big Timber Rodeo Facebook
While most Montana rodeos have gone dark this summer, the Big Timber Weekly Rodeo Series has been a shining light for those looking for a way to spend time with their families while enjoying one of their favorite American pastimes: The rodeo.
Unfortunately, there are only two rodeos left. This Wednesday, August 26th, and next Wednesday, September 2nd. Rodeos start at 7:00 p.m. at the Sweetgrass County Fairgrounds in Big Timber, MT. Tickets are available at the gate and are $15 and kids 10 years old and under are Free.
The August 26th Big Timber Weekly Rodeo will include:
Veterans night - Veteran discounts on tickets
American Legion Riders Army National Guard and Marines doing the Grand Entry with cowboys on the back of motorcycles.
Watch World Champions, NFR Champions, and NFR contenders compete.
NFR specialty acts and trick rider.
Slack starting at 8 a.m.
Concessions and adult beverages.
200 contestants.
Every week at the Big Timber Rodeo you can enjoy:
Steer Roping
Bareback Riding
Saddle Bronc Riding
Bull Riding
Ranch Bronc
Barrel Racing
Upcoming Rodeo date:
SEPT 2 - Last rodeo of the summer
Big Timber Rodeo Pictures