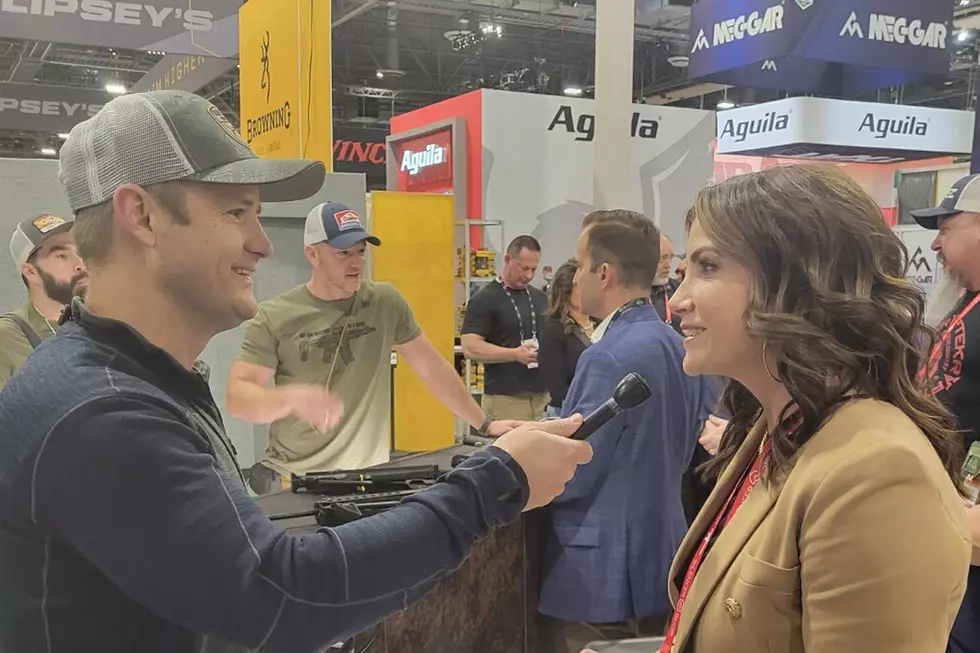 Day 3 SHOT Show Coverage, Dana Loesch Talks to Montanans
Credit Aaron Flint
Right after our LIVE coverage from the SHOT Show wrapped up, Dana Loesch takes over the airwaves on 930AM KMPT radio in Missoula, Montana with her national radio talk show.
We got a chance to catch up with Loesch, the former spokeswoman for the National Rifle Association, from the floor of the SHOT Show. This, shortly after Loesch and Colorado Rep. Lauren Boebert (R-CO) challenged the ATF at the SHOT Show.
John Jackson, "The Joker" from Twitter, was first to spot the Tweet from Loesch about the ATF confrontation. He asked her how that went.
Dana Loesch: It was a lot goofier than I thought it would be. It felt like some of the folks that they had manning the counter there were like, you know, a casting call- like who can we get to look like SHOT Show attendees. Because none of them really knew what- they could only give me form answers.Because I wanted to know why were they there.
Loesch said if generating goodwill was the reason why the ATF was at the SHOT Show, then why, after being previously rejected by the courts, did the ATF announce new plans to go after American's guns on the eve of the SHOT Show.
Dana Loesch: It seems really weird to ban so many things, like with one rule that you treat as law until the courts decide to reverse it. Right on the eve of SHOT Show to ban a whole bunch of pistol braces, for example. I mean, we're talking about components that don't change how guns operate, and your your retro actively making, you know, billions of people into felons. Well, there's going to be a lot of boating accidents I predict.
Full audio with Aaron Flint, John Jackson, and Dana Loesch:
More SHOT Show coverage:
GUN TALK'S TOM GRESHAM TALKS MONTANA GEAR AT SHOT SHOW
FULL SHOT Show Audio from Montana Talks With Aaron Flint:
States with the most registered hunters
Stacker
analyzed data from the U.S. Fish and Wildlife Service to determine which states have the most registered hunters. Read on to see how your state ranks on Stacker's list.