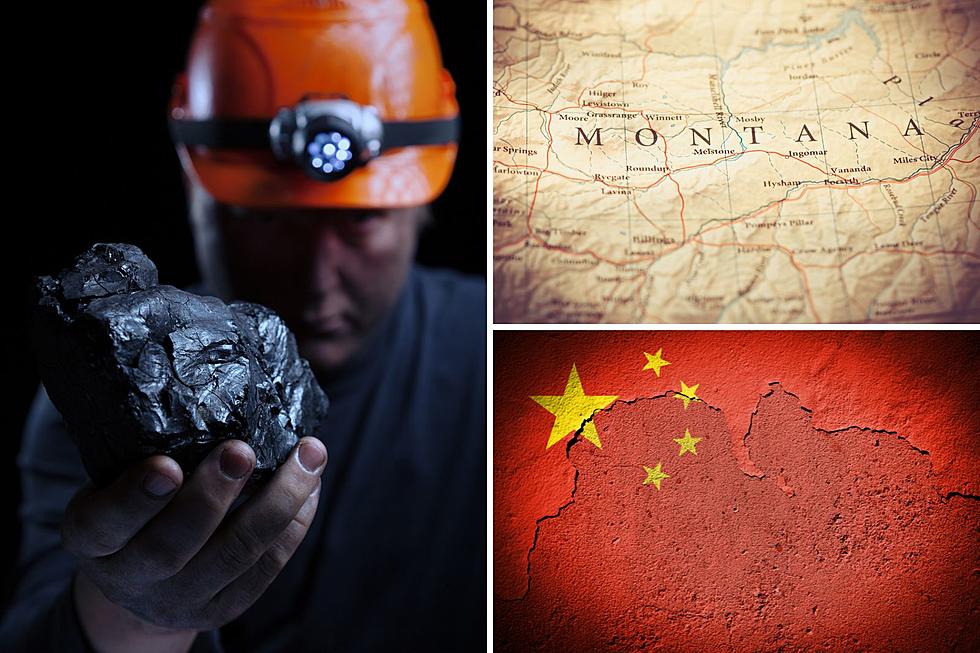 If You Hate Colstrip You Should Read This Article
Credit Canva
You know who you are. You're one of those radical environmentalists who apparently hate coal mining and you hate Colstrip, Montana. You're constantly attacking the coal industry in America and you're constantly trying to shut down the great community of Colstrip, Montana.
You've already killed the coal-fired electrical generators of Colstrip 1 & 2 and now you're gunning for Colstrip 3 & 4. If this is you, and you apparently hate coal and Colstrip so much...you need to read this article. It's an article from Breitbart News about China and coal- China's Coal Power Binge Accelerates: over 300 More Plants on the Way
A report from two energy research groups on Tuesday found China has over 300 more coal power plants in the works, issuing permits for another 52 gigawatts of coal power in just the first half of 2023 alone.

The report from Global Energy Monitor (GEM) and the Center for Research on Energy and Clean Air (CREA) said China doubled its commissions of coal plants in 2023, so if anything, China's coal spree is accelerating.
Here's the deal- you can point this story out to some of the radical environmentalists here in Montana and they WILL NOT care. They don't care. They will lecture you all day about "global" climate change, but mention China and it'll be crickets. It's all about shutting down Montana's economy and putting money into the pockets of the green energy folks.
Montana used to be a net exporter of power. We made enough energy that we could make money by selling power to other states. Now, after years of this green energy push, we are unfortunately facing times where we have to import power- and we pay a price for that power.
Isn't it also ironic that some of the same people who wanna shut down American coal, but not China's coal, are some of the same people who defend the Communist Chinese app known as TikTok?
10 Haunted Towns To Visit For Halloween In Montana
Ready to get your adrenaline glands working overtime? Here are 10 great spots to check out in Montana for ghostly fun this Halloween season.