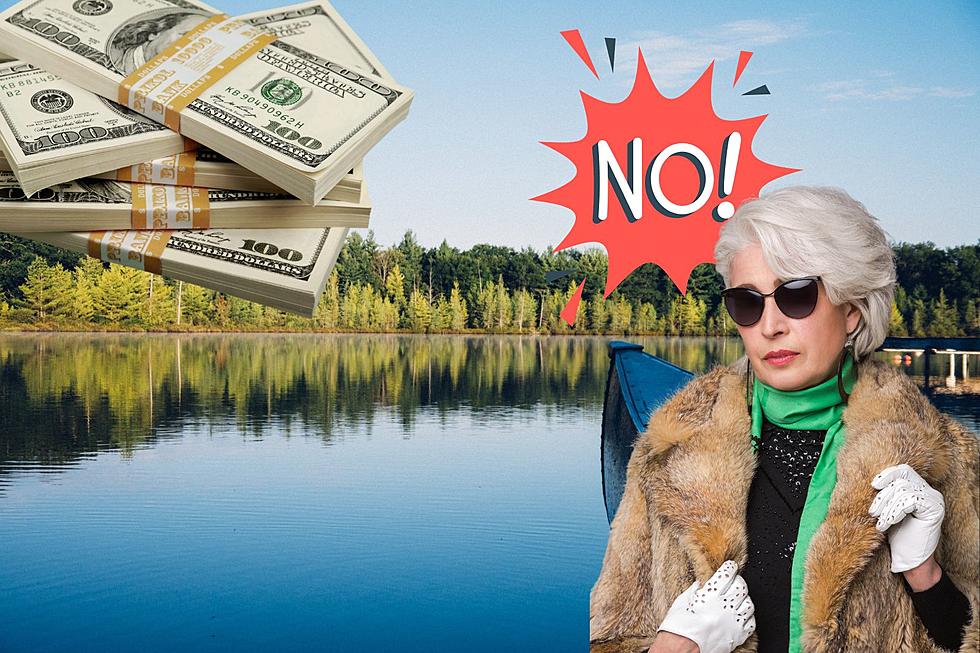 Nearly $1 Million for ONE Acre of Bare Land in Montana? Wow
Photo by Aaron Burden on Unsplash/graphics by Canva
"They're not making any more of it."
So goes the old saying when it comes to real estate. There is a finite amount of land. And the most desirable land in Montana is worth a small fortune—especially, land bordering one of Montana's most spectacular lakes, Flathead Lake.
Property on the water is a bit of a rarity in Big Sky Country, which further drives up the price. Most of our lakes are on state or federal land, preventing them from being turned into more subdivisions for the wealthy. Thank God. The fact is, most of us have a real resentment towards outsiders dropping big bucks on real estate in the Treasure State. Many Montanans are starting to feel like we can't afford to live here. I'm sure 99% of us will never be able to buy lakefront property on Flathead.
Shocking prices aren't even shocking anymore.
We've largely become numb to astronomical real estate prices, but I spotted a listing today that raised my eyebrows. Someone is selling one acre of land on Flathead Lake for $899,000. There is no cabin, house, RV pad, or even a shed. Just the lot. It was listed last summer for $979,000, withdrawn from the market, and recently re-listed. Let me reiterate... one bare acre of land for nearly a million bucks. Yowza. The crazy part is that I'm sure someone will buy it. Heck, if I was filthy rich, I'd buy it. Let's take a look at the pics.
1.01 acres on the east shore of Flathead Lake
Awesome sunset views.
A somewhat awkwardly shaped parcel of land.
An old foundation sits on the property.
Build your dream cabin.
146 feet of lakefront access.
Look at that crystal-clear water!
When we win the lottery...
I couldn't easily find any data on what the most expensive acre of land is in Montana, but this piece has got to be one of them. My spouse is convinced she's going to win the lottery jackpot one of these days. Perhaps not the best retirement plan, but if we do win I'd have to seriously consider grabbing this 1-acre slice of paradise on Flathead Lake. It's listed by Engels & Volkers Western Frontier - Polson, and presented by Dalon Pobran. You can see the full listing and more sweet pictures HERE.
5 Outrageously Expensive Homes You Could Buy in Montana When You Win the Powerball
When you win big today, start browsing what kind of home you want. Because that's the fun part about winning- finding what you like and what you're willing to spend on luxury. You deserve luxury, dream big baby!