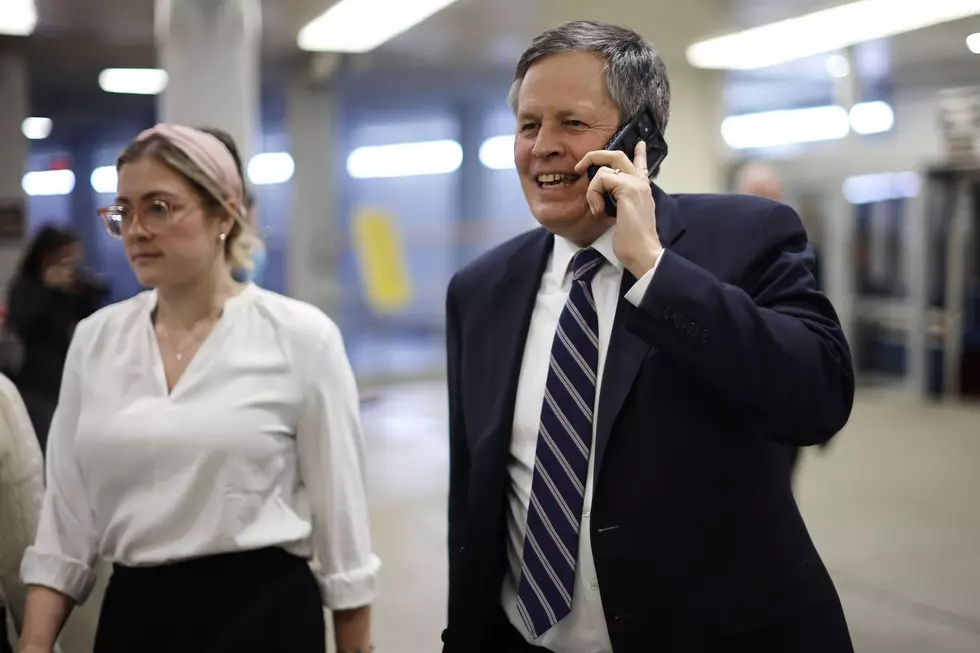 Montana Senator Takes on Powerful New Role on Capitol Hill
(Photo by Chip Somodevilla/Getty Images)
We caught up with Montana Senator Steve Daines (R-MT) earlier this week for the first time since the 2022 midterm elections.
We got his take on what happened in 2022, how the map looks in 2024, and what nonsense the Democrats will try to push during the lame duck session of Congress prior to January. All this, as Daines was selected to take over leadership of the National Republican Senatorial Committee (NRSC).
Sen. Daines: I can't think of a more important moment in our history and make sure that as we elect a Republican President in '24, that we have a Republican Senate that can move his or her legislation forward, that can confirm the judges, that can make sure we put his or her cabinet officials through the process. Because if the Democrats control the Senate, clearly they block all of that presidents judges, as well as Cabinet appointments, ambassadors, and so forth. So the stakes could not be higher.
What kind of nonsense are the Democrats pushing during the lame duck? Here's one: the more accurately described "Disrespect for Marriage Act" that Democrats and a handful of Republicans rushed through earlier this week.
Sen. Daines: I've been very clear from the beginning. I believe marriage is between a man and a woman. The concerns I have about what passed in the Senate yesterday- not only does it undermine this important institution of marriage between a man and a woman, but I believe it's going to unleash lawsuits against faith-based organizations. This is very, very concerning. There were some very good amendments made by Senator Lankford, Senator Rubio, and Senator Lee of Utah to protect faith- based institutions- Catholic adoption agencies, other faith-based groups that we believe now we're going to be barraged by lawsuits because of this action...
Here's our full chat with Senator Steve Daines from earlier in the week:
How Many in America: From Guns to Ghost Towns
Can you take a guess as to how many public schools are in the U.S.? Do you have any clue as to how many billionaires might be residing there? Read on to find out—and learn a thing or two about each of these selection's cultural significance and legacy along the way.