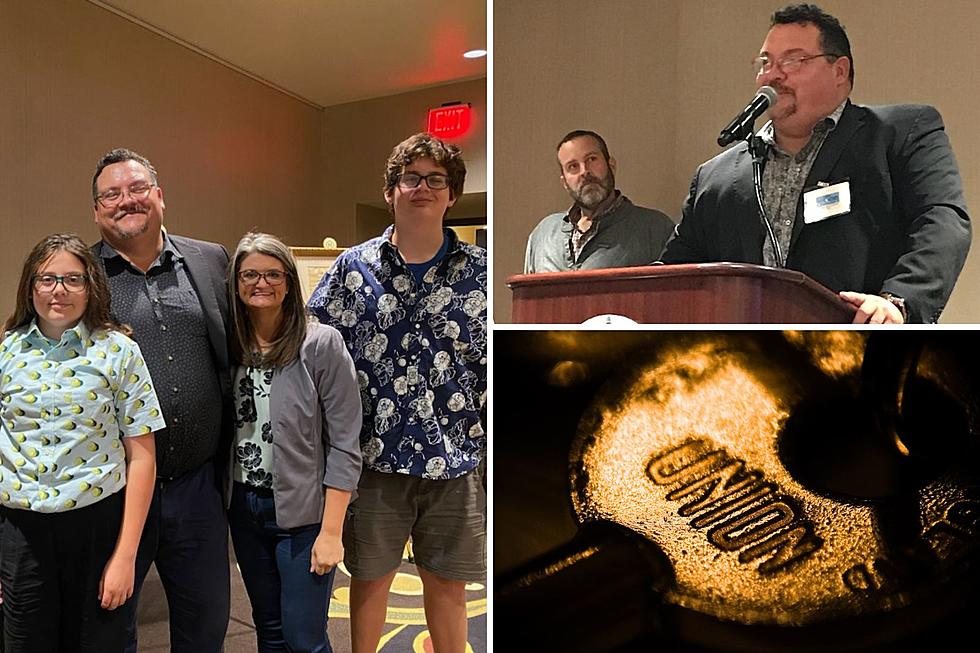 Native American Republican Elected to Head Up MT AFL-CIO
Credit Canva/ Jason Small
I got so caught up in covering the big news over the weekend about the railroad bridge collapse and train derailment over the Yellowstone River- that I forgot to share some other big news with you. A Native American Republican has now been elected to a major leadership position in the Montana AFL-CIO labor union.
Jason Small is a Northern Cheyenne tribal member who has worked at the coal-fired power plant in Colstrip, Montana. He's also a Republican State Senator from Kirby, Montana- on the Northern Cheyenne Reservation. Senator Small ran un-opposed and was just elected Executive Secretary for the Montana AFL-CIO.
Small, I'm told, is the first ever Native American (and Republican at that) tapped to such a leadership position within the Montana AFL-CIO.
In an interview with BigSkyChatHouse.com, Senator Small talked about his run for executive secretary. He also weighed in on the closing days antics of the transgender lawmaker from Missoula, Rep. Zooey Zephyr (D-Missoula), in the Montana Legislature.
Although I'll support the Representative's freedom of speech, I also feel that the Representative damn sure overstepped her boundaries there by encouraging everybody to get even more fired up than they were.
Senator Small added that the Montana Democrat Party's embrace of Zephyr's antics is "backfiring on them, something fierce."
By the way, I was reminded of Senator Small's election to the AFL-CIO leadership position when I read this piece by Hailey Monaco for KTVQ-TV. Small raised concerns that there could be railroader job losses following the railroad bridge collapse between Reed Point and Columbus. As the governor told us earlier this week, rail traffic is now being diverted north through Shelby, Montana.
LOOK: Explore the iconic buildings from every state
From colonial homesteads to mansions by the ocean, iconic buildings define every state in the country. Stacker compiled this list of notable examples from historic and government reports and news articles.