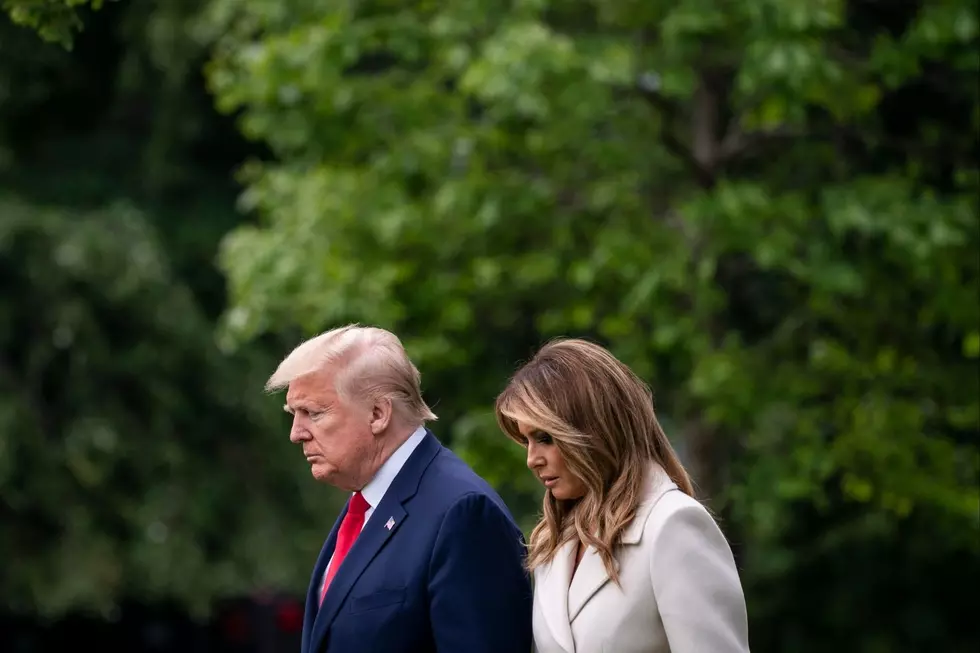 President Trump and First Lady Test Positive for COVID-19
(Photo by Sarah Silbiger/Getty Images)
President Donald Trump and first lady Melania Trump have tested positive for the coronavirus, the president tweeted early Friday.
Trump's positive test comes just hours after the White House announced that senior aide Hope Hicks came down with the virus after traveling with the president several times this week. Trump was last seen by reporters returning to the White House on Thursday evening.
"Tonight, @FLOTUS and I tested positive for COVID-19. We will begin our quarantine and recovery process immediately. We will get through this TOGETHER!" Trump tweeted.
In a memorandum, the president's physician said that the president and first lady "are both well at this time" and "plan to remain at home within the White House during their convalescence."
In an interview with Fox News host Sean Hannity on Thursday, Trump said he was awaiting results of a COVID-19 test. "Whether we quarantine or whether we have it, I don't know," he said, adding that first lady Melania Trump was also awaiting results.
KGVO will continue to provide more information as it becomes available.