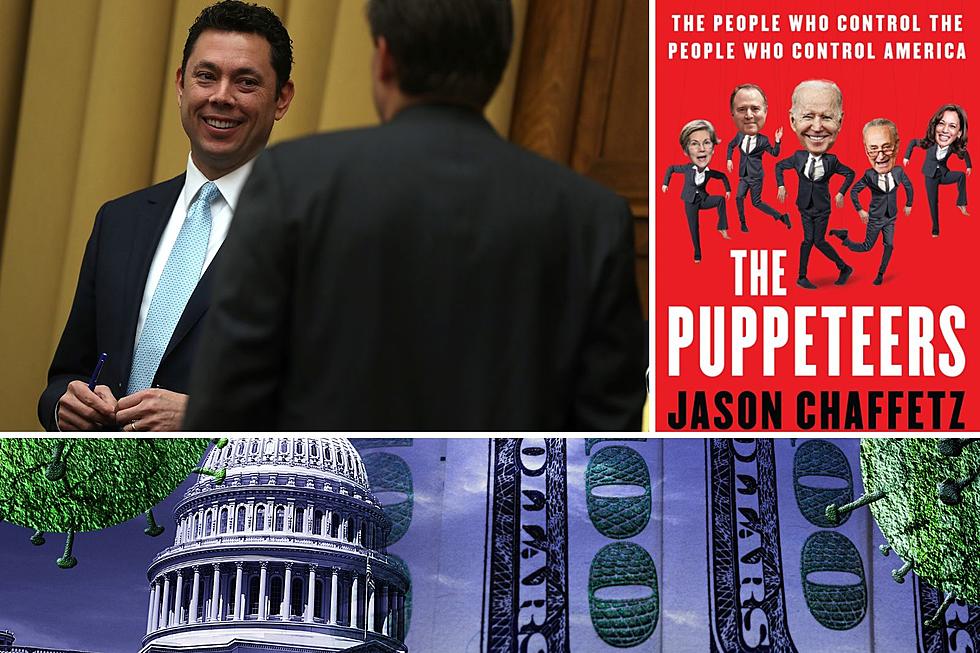 The Puppeteers: Montana Talks With Jason Chaffetz
Credit Canva/Getty Images/ The Puppeteers Book
Who are the people who control the people who control America? It sure isn't "We the People." Former Utah Congressman and Fox News host Jason Chaffetz tackles that topic in a new book- "The Puppeteers: The People Who Control the People Who Control America."
Chaffetz joined us on our Montana Talks radio show last week. He started by telling us a story about a Congressman that is mentioned in his Puppeteers book.
Jason Chaffetz: There was a member of Congress who legendarily goes and meets with a cabinet secretary. The problem is, the cabinet secretary is not there- it's just senior staff. And then the member of Congress is mad about that, was getting up and getting ready to leave and the senior staff says- oh, you know, please stay. And then the member of Congress said, 'Look, I'm not meeting with the B team. I want to meet with the cabinet secretary.' And finally the senior staff perked up and said, let me be clear, here. We are the B team, I get that. But we BE here before you. We BE here after you. And we BE the ones to actually make the decisions. And that is so true. That is- Aaron, I'm telling you that's the way this thing really works.
Here's more background info about the book from his publishers:
In his new book, The Puppeteers, Chaffetz exposes the unelected power brokers who pull the strings, set the agendas, create the incentives, and write the rules. The goal? To put American government on autopilot and prevent election results from threatening the left's agenda.
Jason Chaffetz is a FOX News (FNC) contributor and the host of the Jason In The House podcast on FOX News Radio. According to Fox News Radio, "He joined the network in 2017. Since joining FNC, Chaffetz has served as a frequent guest host on both Hannity (weekdays, 9-10 PM/ET) and Sunday Morning Futures (Sundays, 10-11 AM/ET) on FOX News Channel."
Here's the full audio of our conversation in the last half of the 7A hour podcast:
LOOK: 25 must-visit hidden gems from across the US
From secret gardens to underground caves,
Stacker
compiled a list of 25 must-visit hidden gems from across the United States using travel guides, news articles, and company websites.