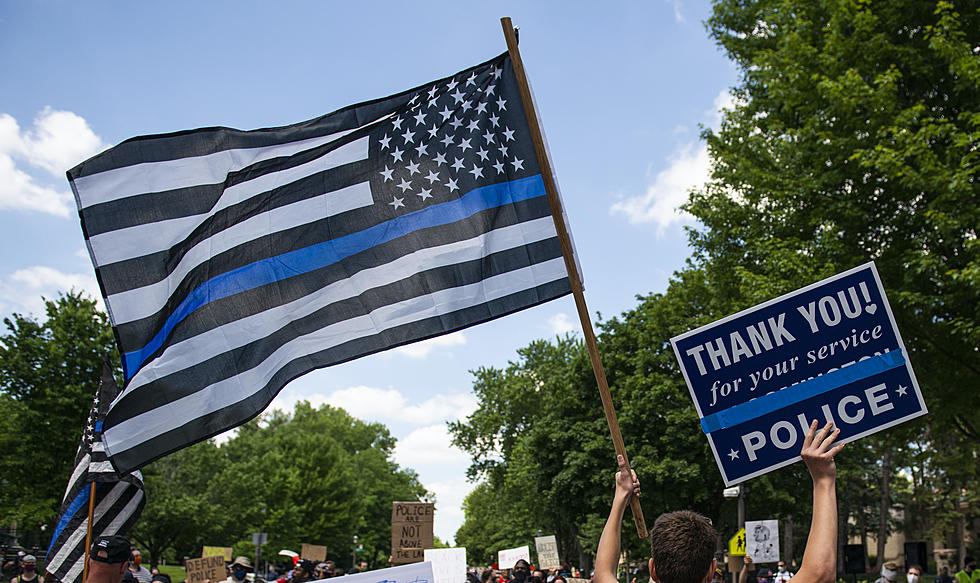 Livingston Back the Blue Rally Friday
Getty Images
The Rocky Mountain Meadows Community in Livingston is hosting a Back the Blue Rally Friday, September 11th. The goal of the event is to come together as a community to show love and support for our local men and women in law enforcement. Also, in light of the recent fires, the event is aimed to show an extended thank you to all of our first responders.
Participants are encouraged to decorate their vehicles and show their pride with Thin Blue Line flags, Red Line flags, American flags, signs, and banners.
The car rally will begin at 6 p.m. in Livingston at the Sacajawea Park Bandshell and proceed through town to the Livingston Police Department. As participants arrive at Sacajawea Park they will be directed to line up on the side of River Road behind a lead car.
The map below shows the start and end locations. Participants are encouraged to follow the lead car to end at the Livingston Police Department.
Directions to Sacajawea Park: I-90 to Livingston (2nd Exit which is 89). Take 89 (which is Park St.) right to Yellowstone Street. Right on Yellowstone straight into Sacajawea Park. That will take you to the flags, which is where the Bandshell is located.
---
Earlier this year, the Gallatin County Republicans and Gallatin County Republican Women hosted a similar event. It was a Defend the Police Rally where participants decorated their vehicles and showed their pride.
Over 400 cars gathered in Belgrade for the event and more joined in as the rally proceeded down the frontage road to Bozeman. Downtown Bozeman was filled with honking horns, Back the Blue signs, and American Flags.
There were about 20 protestors, but most people downtown were proud to show their support for our local men and women in law enforcement. See pictures from the event below.
On Flag Day the Gallatin County Republicans held a Patriot Parade. Despite the bad weather, over 1,000 people participated in the parade in some 700 vehicles.  The parade started on Main Street in Bozeman, continuing to Belgrade, Manhattan, and finishing in Three Forks.  In addition, dozens also joined on horseback.
People lined the route to offer encouragement and support. See the pictures below.
Flag Day Patriot Parade Photos