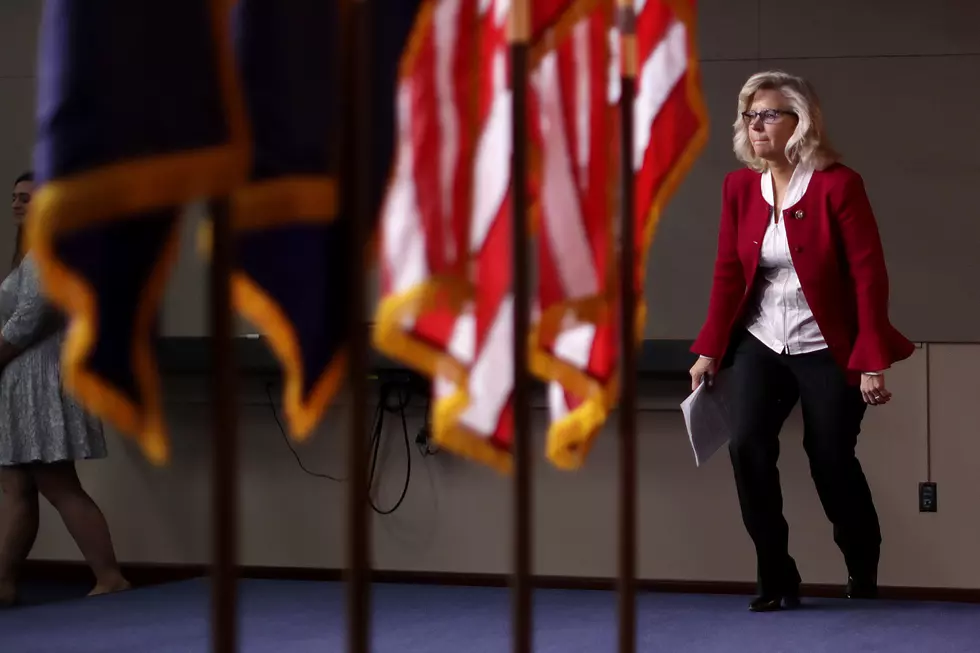 Over Half Of House GOP Petition To Replace Liz Cheney As Chair
Chip Somodevilla, Getty Images
Politico is reporting that there might be enough blowback among GOP members in the U.S. House to oust Wyoming Representative Liz Cheney as House Republican Conference Chair.
42 members of the house are needed to force a meeting on the issue. After that, it will take a simple majority to make it happen- that's 106 members needed. So far, less than half that number have signed the petition.
What may work against Cheney is that the vote is held by secret ballot. That means there is little chance that anyone can be pressured or coerced to vote one way or the other. As Liz said on the day of the impeachment vote, "vote your conscience."
Here is how close we might be:
When asked if they can get enough signatures House GOP members all have different opinions. No one really knows, but the effort is underway.
Enter your number to get our free mobile app
Last week we told you, in the story at this link, that the house leadership does not want her to go.
It is no surprise that there are some Republicans demanding Cheney, the conference chairwoman, relinquish her leadership post. If she does not give it up they want her removed.
But a spokesman for Congressman Kevin McCarthy (The House Minority Leader) told the Washington Examiner that Mr. McCarthy does not support any effort to replace the Wyoming congresswoman as the No. 3 ranking House Republican. Quite the opposite. McCarthy came to her defense and he is not the only one.
Back in Wyoming, the backlash continues. 
The Carbon County Republican Central Committee has voted to censure Wyoming Rep. Liz Cheney for her recent vote in the U.S. House in favor of impeaching President Trump.
There is an online petition to have her removed. It has gathered over 35,000 signatures.
None of these efforts will affect her job. As I pointed out in a recent article, she can not be recalled.