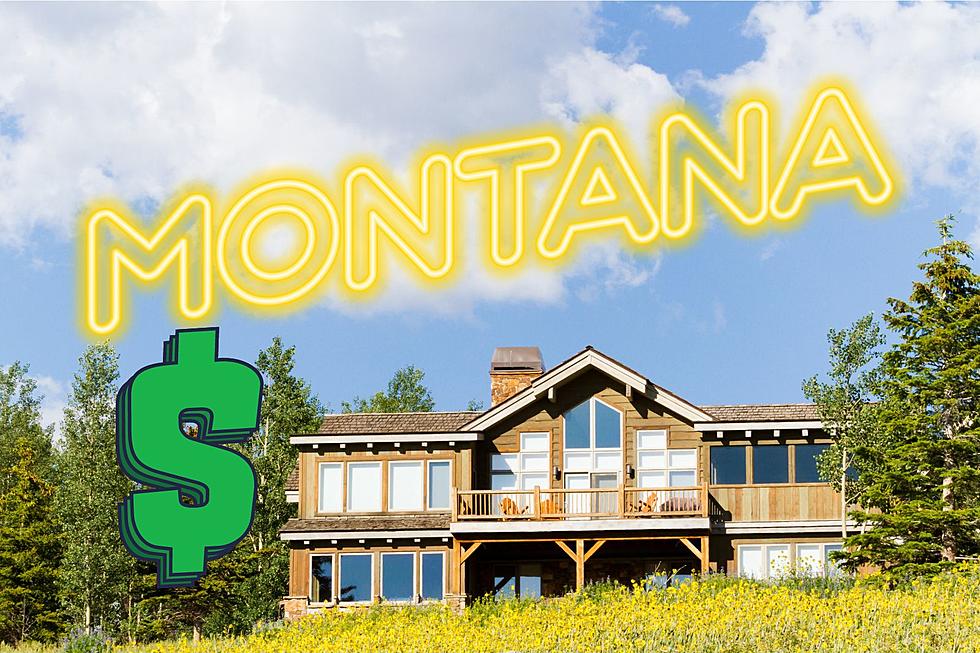 Where Are Montana's Most Expensive Homes? Not In The Big Cities
Canva
Talk to any long time resident about one of the biggest issues facing Montana, and most will say rising costs when it comes to housing. Transplants coming into our state might be the other one, but in reality those two aren't separate, in fact they're kind of tied at the hip.
We hear all the time about how all the people moving in have "ruined" what were once nice little towns in Montana.
Bozeman is now called "Boz-Angeles" due to the influx of new residents. It might surprise you then that the places with the most expensive houses in Montana aren't the "big cities."
Sure some of the places are considered "metro" areas, but there are more that are just off on their own with sky high prices. The other shocking fact is just how high the price change is over a 5 year period.
The lowest on the list is Frenchtown with an increase of 49.4% over 5 years, while the highest is Vida with a 150% increase of that same 5 year period.
Those rising house prices are great for anyone that might have owned a house there, but for those who thought about buying a house in that area, might be priced out now.
Looking at the list of the most expensive "cities" to live in below you won't find Missoula, Billings, Helena or Great Falls on the list.
Is that because those transplants we hear so much about have no need to live in a city for work or daily necessities?
We're not sure, but someone is driving up the price on housing in these areas, and sadly long time Montana natives are the ones who end up losing.
See the top 30 cities with most expensive homes in Montana below. 👇
LOOK: Cities with the most expensive homes in Montana
Stacker
compiled a list of cities with the most expensive homes in Montana using data from Zillow.
KEEP READING: These 10 Counties Are Easily The Most Rural In All Of Montana
Thanks to
Stacker.com
we're able to rank the top 10 most rural counties in Montana. All statistics credited to Stacker.
LOOK: Best Responses To The Phrase 'I'm From Montana'
We asked you what were the best responses you've ever heard when you replied "I'm from Montana." Here are some of the funniest ones you guys provided, and make sure to add your own so we can add more in the future!