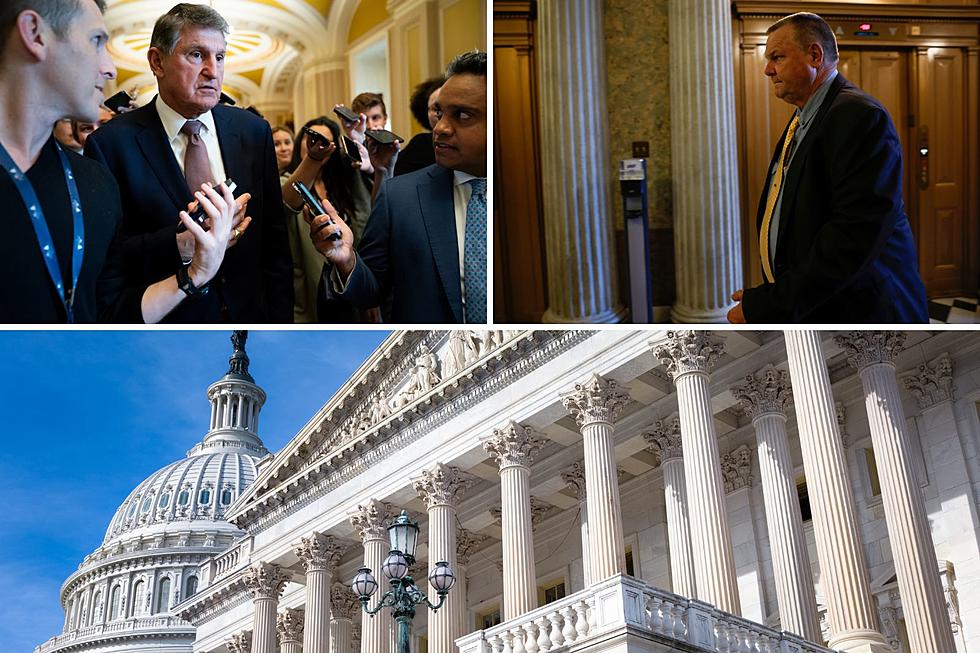 Manchin Out! Tehran Jon Now a Top Target in Montana
Credit Getty Images/ Canva
West Virginia Senator Joe Manchin (D-WV) is NOT running for re-election. CNN's Manu Raju shared that news update from Manchin himself just a few minutes ago.
Montana's US Senator Steve Daines (R-MT) called it. I spoke with him Wednesday morning and he said that he expected Joe Manchin to announce that he would not seek re-election. Daines is now the head of the National Republican Senatorial Committee (NRSC). In case you missed it, 
here's what Daines told me Wednesday morning
Senator Daines: I think Joe Manchin is not going to run again in West Virginia. That takes us to 50-50. We win Montana, we've got the majority.
Tester is now an even bigger target for national Republicans. While Manchin would actually vote more moderate, Senator Jon Tester (D-MT) is a hardcore Leftist who only pretends to be more moderate during election years. Meanwhile, Navy SEAL veteran Tim Sheehy (who is seeking to challenge Tester in 2024) called out Tester for our wide open southern border and the illegal immigration crisis happening under his watch. He also shared a new campaign ad going after Tester.
Tim Sheehy: Tehran Jon bankrolls terrorists chanting "Death to America" but won't lift a finger to finish the wall and secure the southern border. #RetireTester

By the way, I was just chatting with "The Breakfast Flakes" in Billings earlier this AM. It was Cat Country's Paul Mushaben who first called Jon Tester "Tehran Jon" back in the 2012 US Senate race.
Full audio with Senator Daines:
LOOK: Controversial songs from the year you were born
Stacker
celebrates history's most boundary-pushing—and thereby controversial—songs from 1930 through today.
Gallery Credit: Stacker